Since March 2012, a group of 16 students and a few teachers has engaged in an important mission of producing anti-cult themed animation works for social civilization construction. After more than 2-year continuous efforts, a series of works just debuted and won positive reckoning from local government. On November 14, 2014, a delegation of Anhui Provincial government and Wuhu government visited our college and praised students & teachers for their contribution in the process.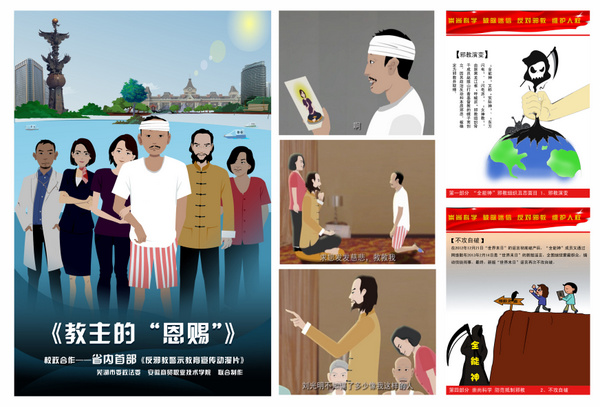 Our college has been actively involved in different government project in producing civilization propaganda works, which is mainly finished by various workshops of digital labs. The Department of Arts and Designs is responsible for coordinating with local police department and local government to confirm details, arranging different graphic material and ideas, grouping mission members and approving the final works. Students who joined the production mission practiced animation and designing skills by following the instruction of team-leading teachers. College administration attached great importance to the various production projects, provided all necessary assistance and encouraged students involved to try their best in the work.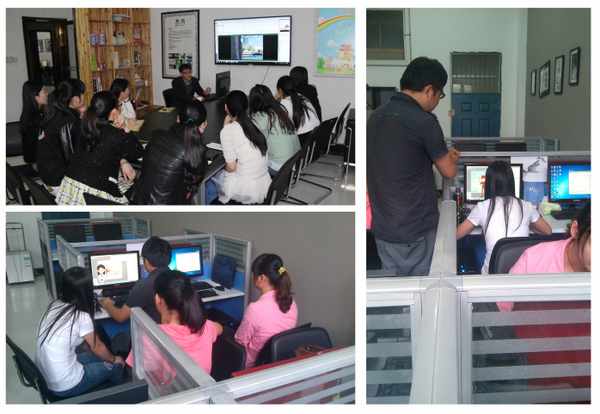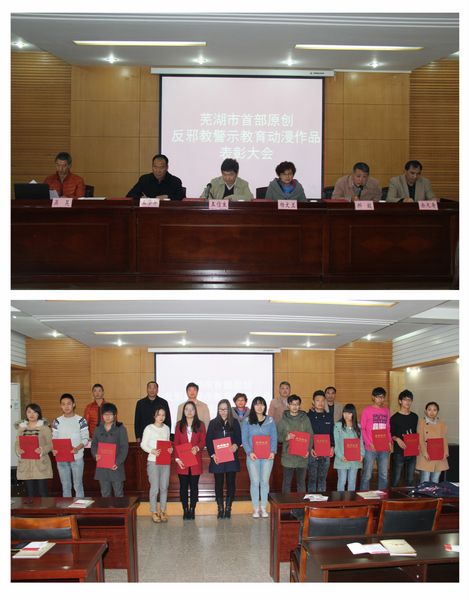 The series of animation works will be used soon for police propaganda for civilization society within Anhui Province. Other works included the animation series for Wuhu Taxing Bureau and Wuhu Tourism Bureau.